Interrupted Biographies
one-channel video, mixed media installation, 10' 40 , 2014
Interrupted Biographies is a mixed media installation, of a video and 10 photographs.

The work is a visitation to incidents in my family history, that occured in Beirut and Jerusalem and other parts of the world. Where the ever shifting possibilities and impossibilities of politics intervene in the choices they had made, and the choices that had been made for them.

Interrupted Biographies, is an attempt to highlight an almost forgotten period of history, through personal narrative.

The film consists of footage from a home-video tape that was filmed in Beirut in 1996. Whereas, the photographs, are displayed from the back, showing handwritted photo- commentaries by my aunt in the 70s, when she had sent them from Jerusalem, where she used to live, to her mother in Beirut.

Gifu Contemporary Art Museum, Japan, 2017
MUU, Helsinki, 2015.
The Arab Culture Association, Haifa, 2015.
Milan Expo, Milan, 2015.
Bshira Art Center, Tunisia, 2015.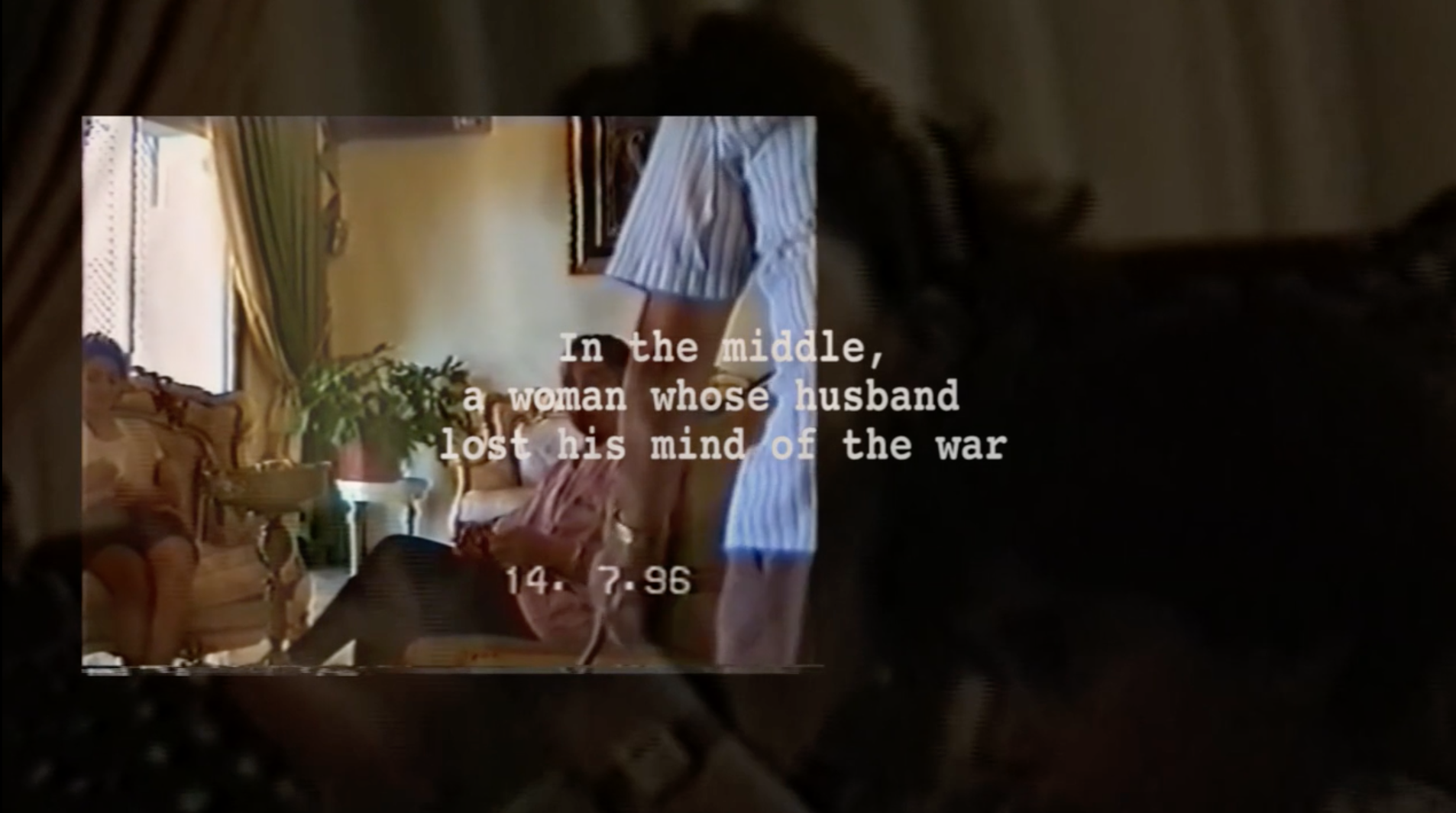 I